SHINE Satin Jogger
Regular price
$70 USD
Sale price
$42 USD
Unit price
per
Sale
Sold out
High Waisted
Regular price
$70 USD
Sale price
$42 USD
Unit price
per
Sale
Sold out
Stock:
Sold out! More on the way
Almost Sold Out
Available
Constructed, stylish, with a bit of DAZZLE.
Jogger-style satin pants for the most effortlessly street chic look. Perfect for the upcoming autumn winter season.  
Sporting a 360 degree elastic waistband, our SHINE Joggers is made from a smooth, durable and weighted satin fabric that's elegantly industrial. 
These street chic joggers are designed with a finely sewn vertical line down the front leg for a tailored touch of refinement
It also works to elongate your body shape ☺ 
Topped with a hand-sewn golden trinket, our SHINE Satin Joggers are a well balanced mix of street chic comfort and tailored elegance.
Models are 5'7 and 5'10, Jean Size 24/25, Hips under 34.5", wearing size S.
Materials: 93% Polyester 7% Spandex
Shipping & Returns

Free shipping on orders $50+ (US, CA, HK, KR)

100% refund for products returns within 14 days

Read Terms and Conditions here.
Share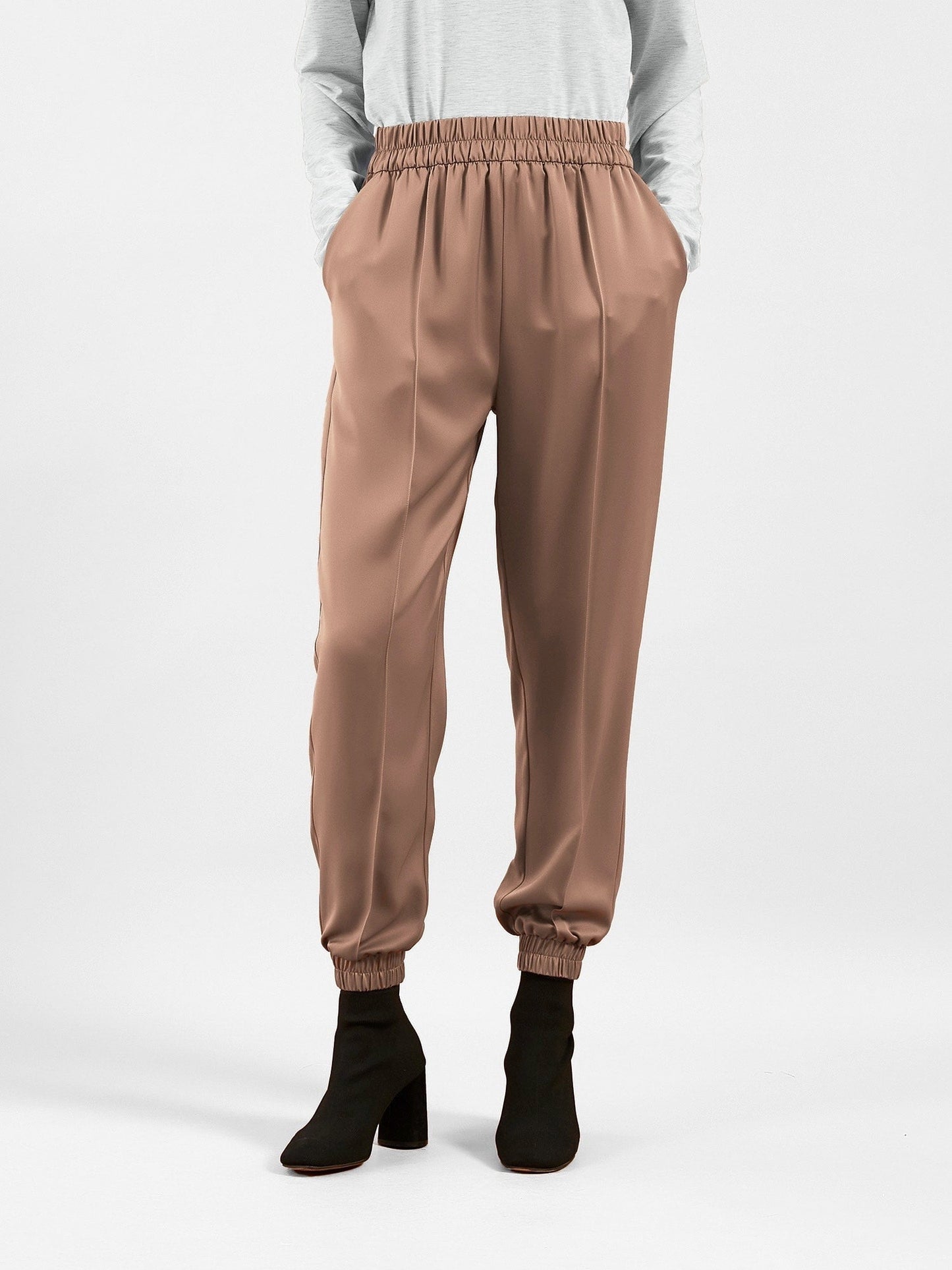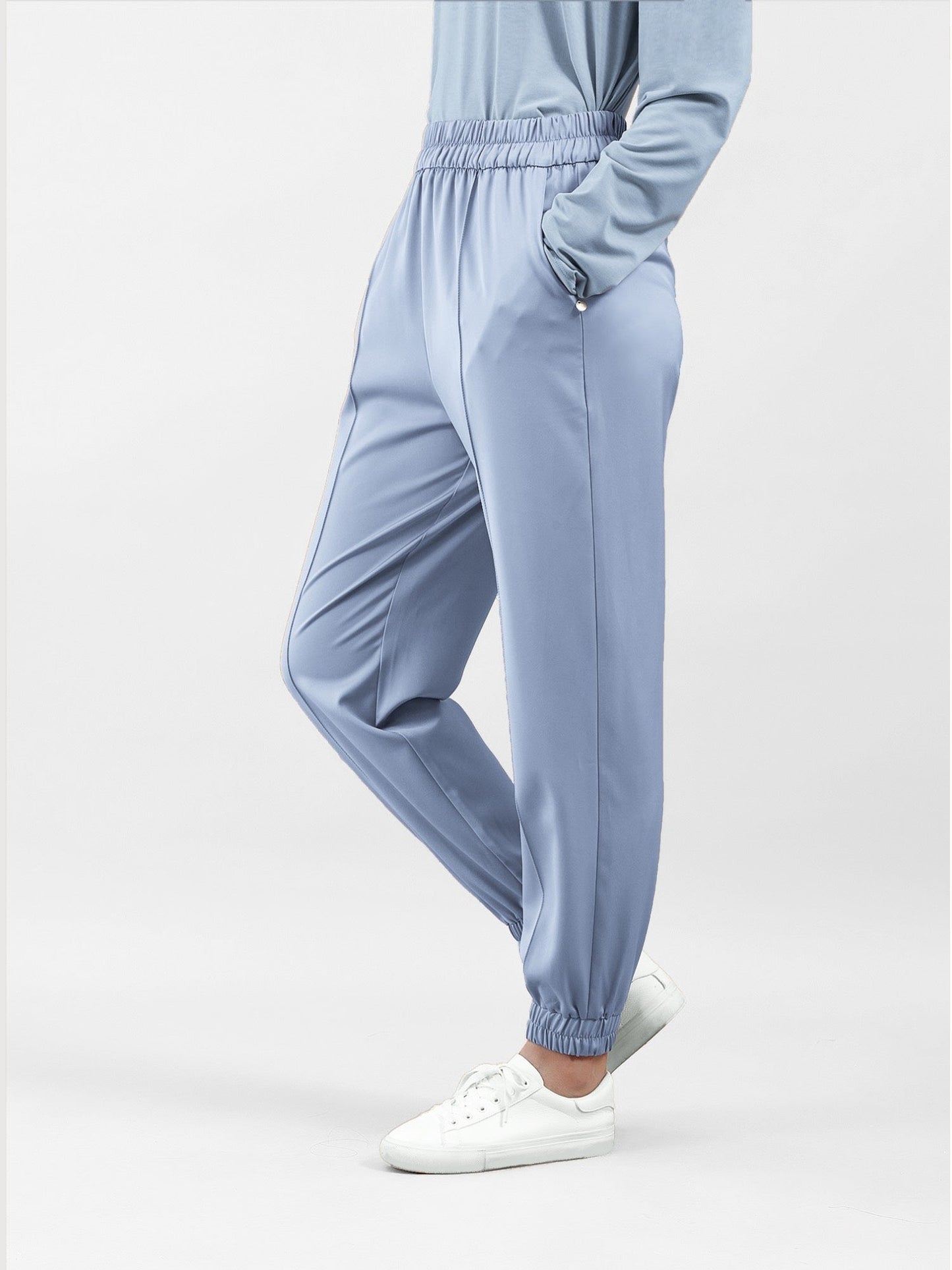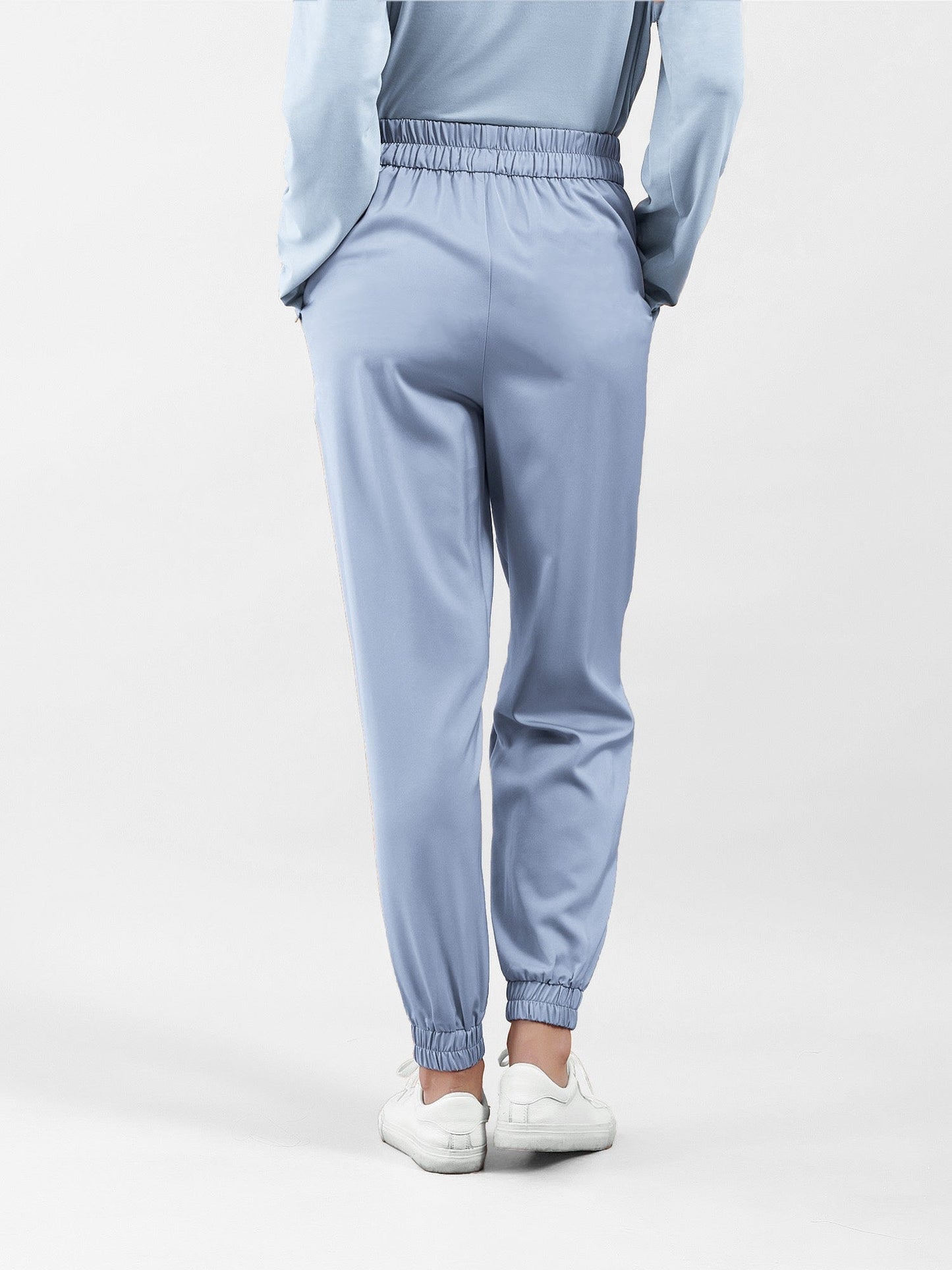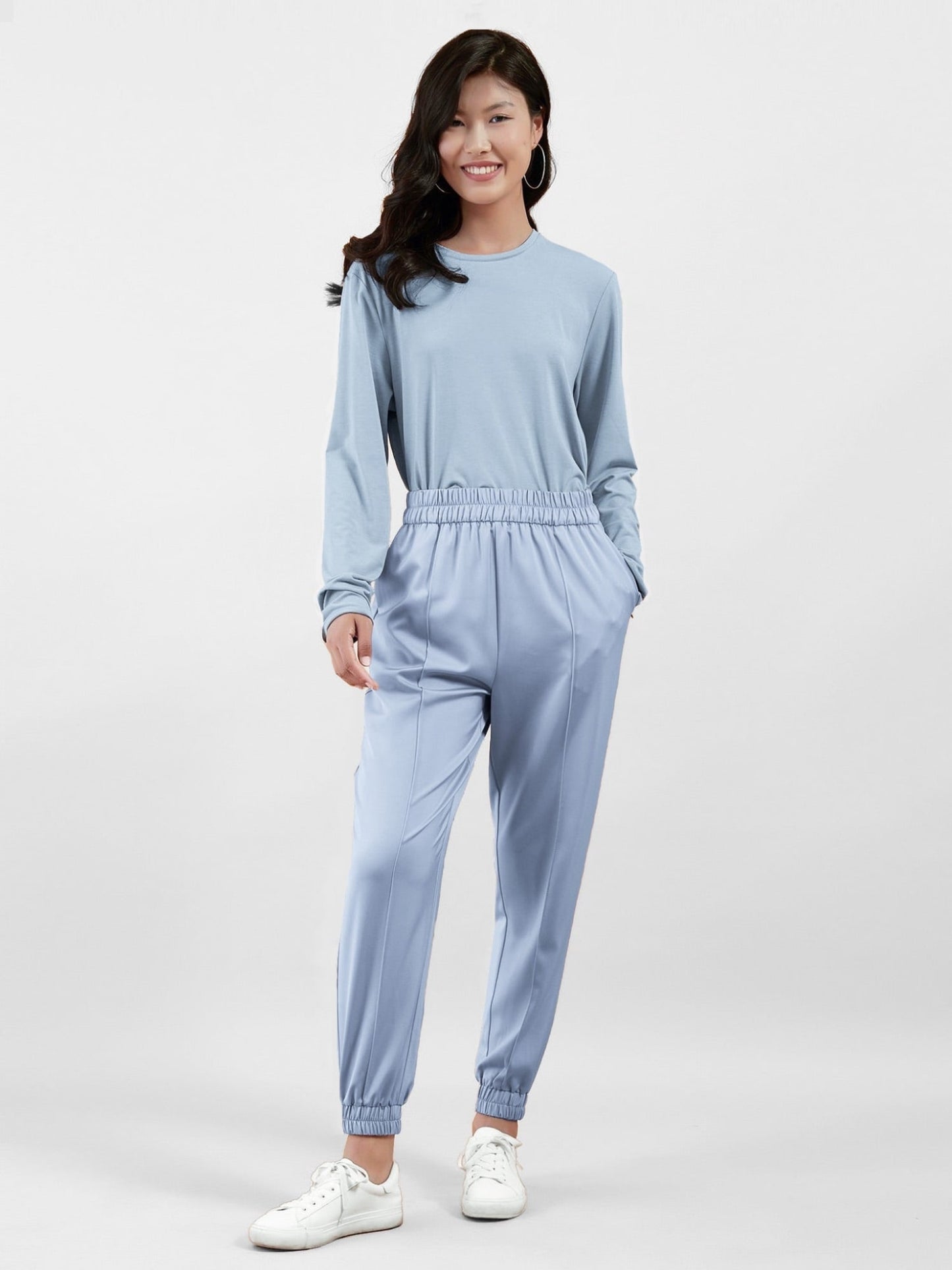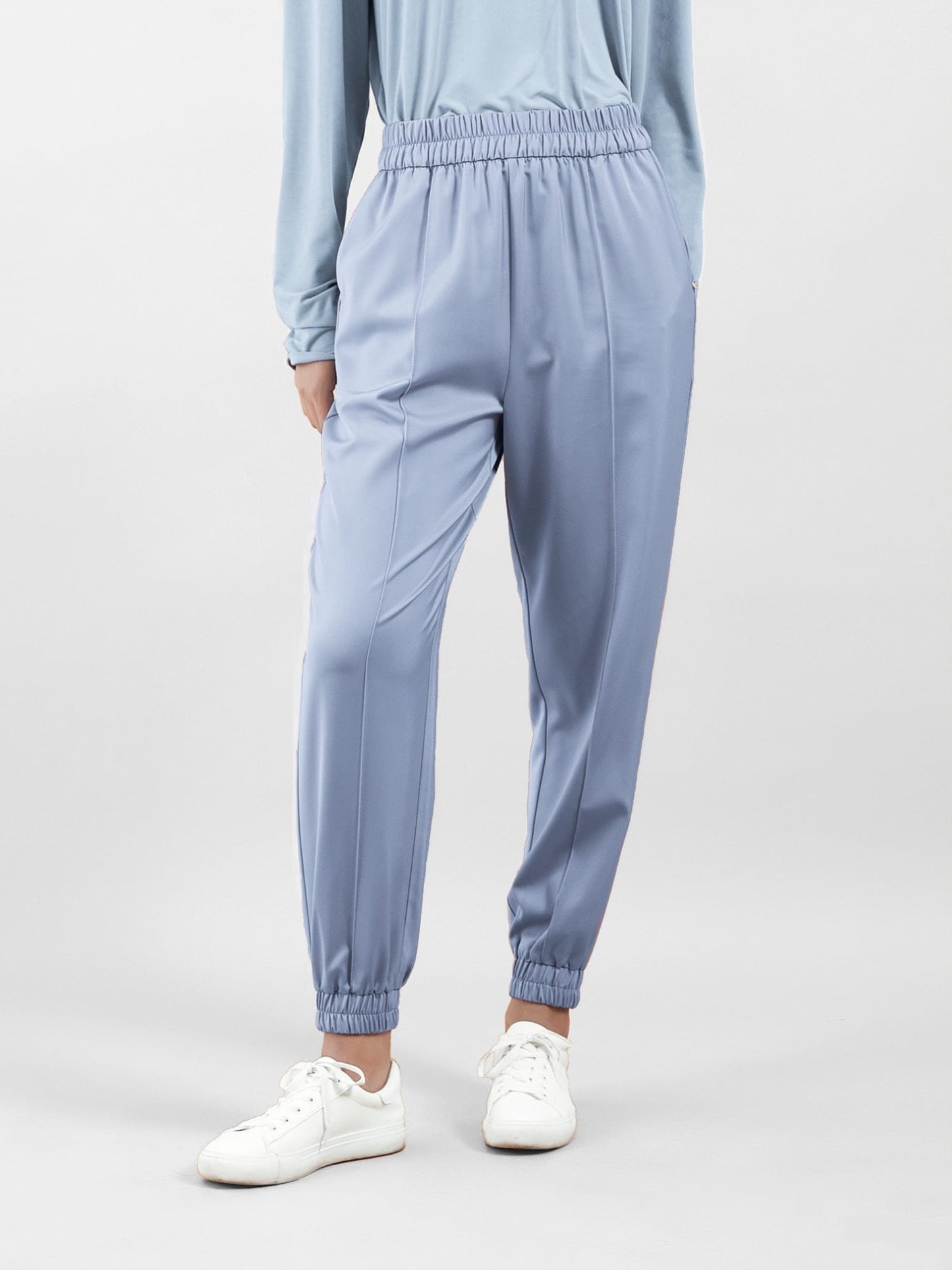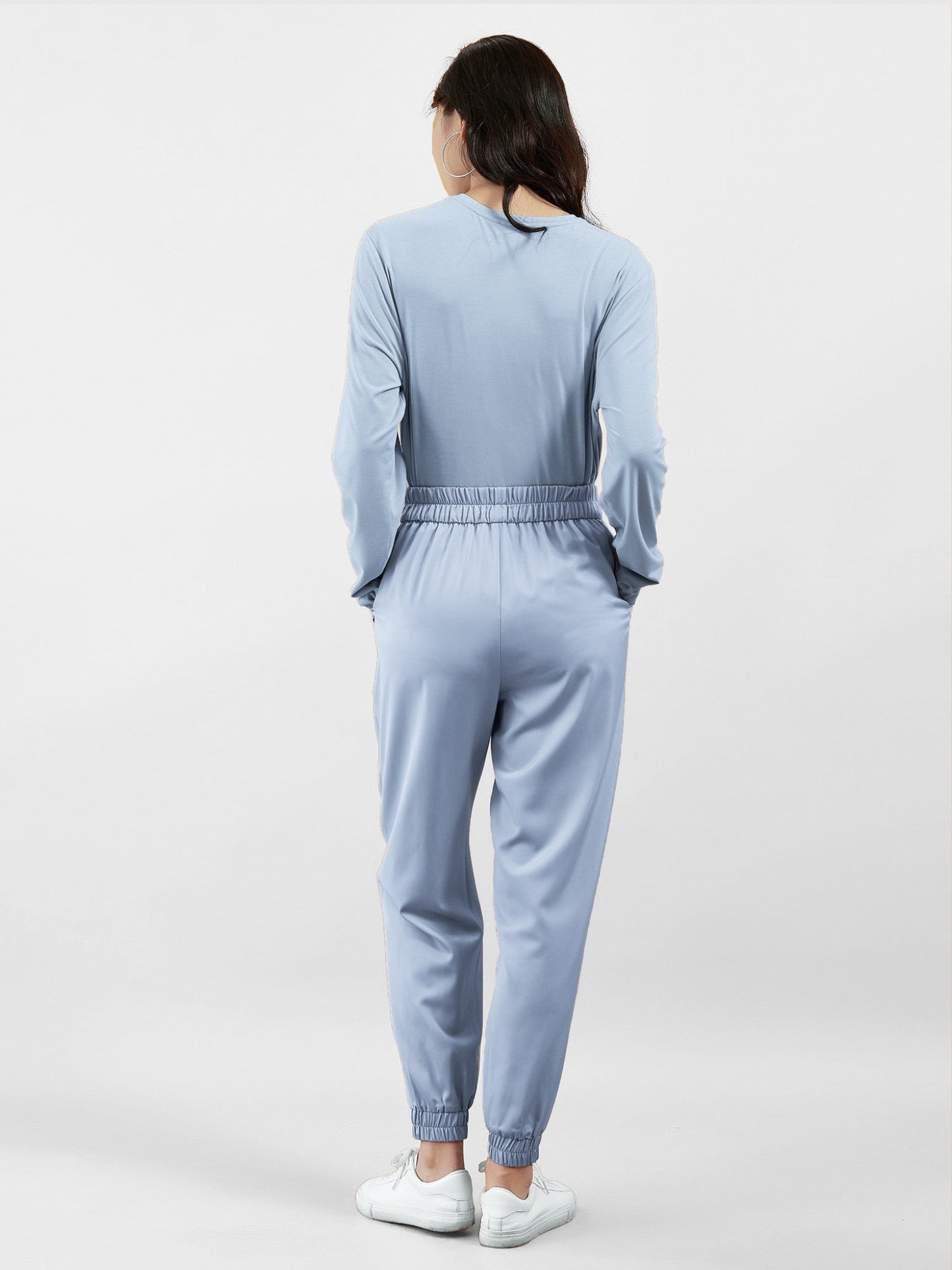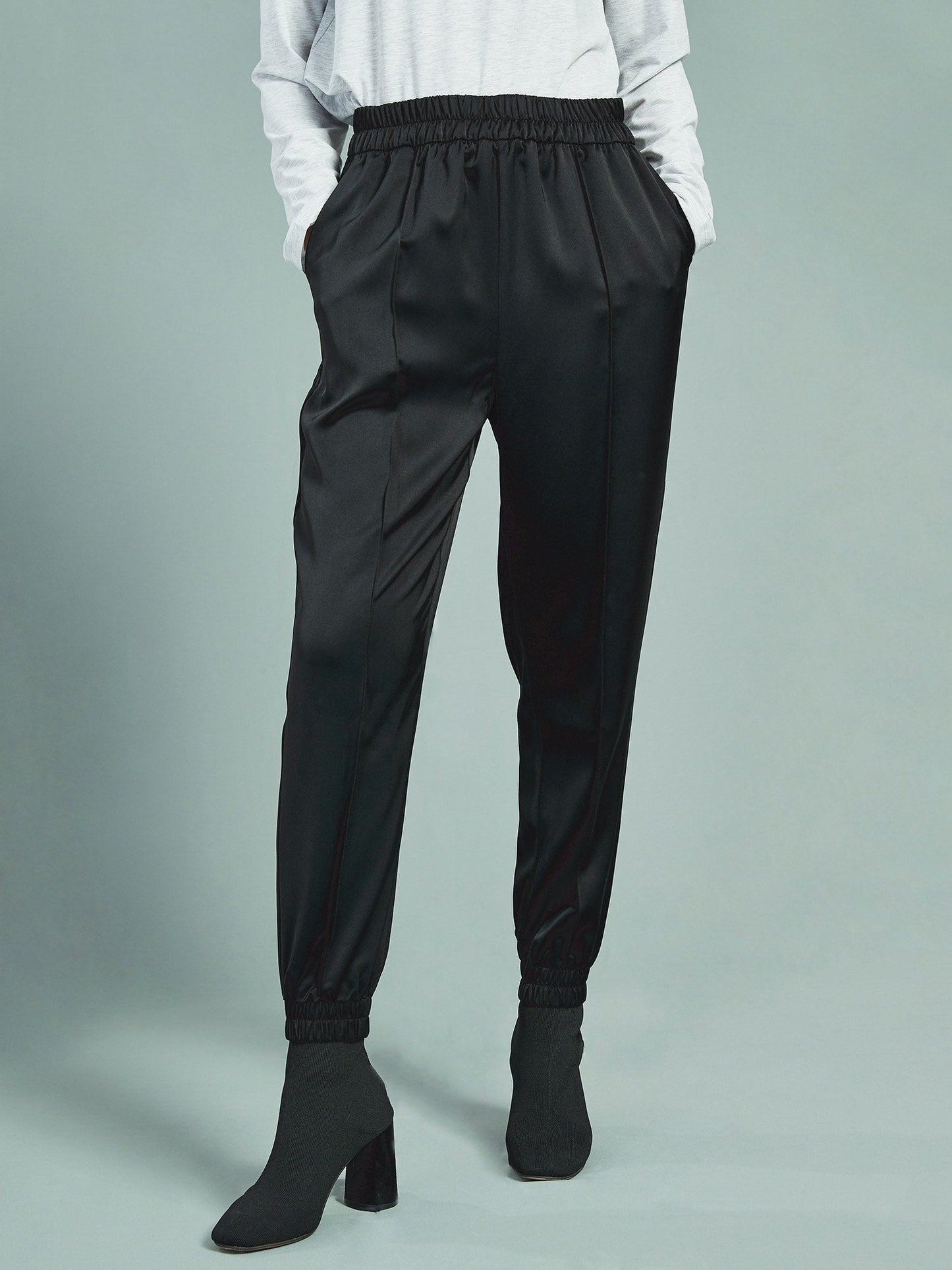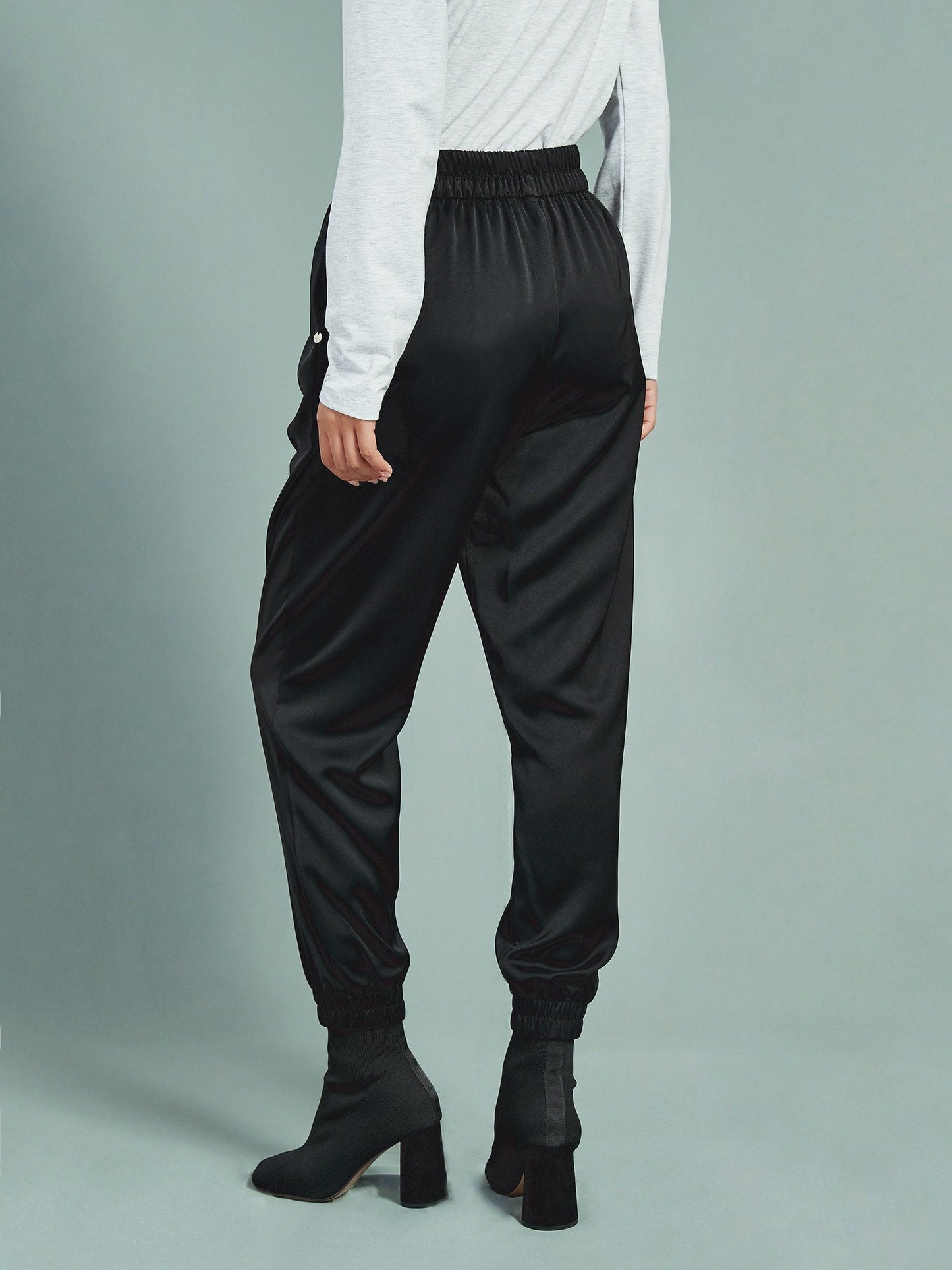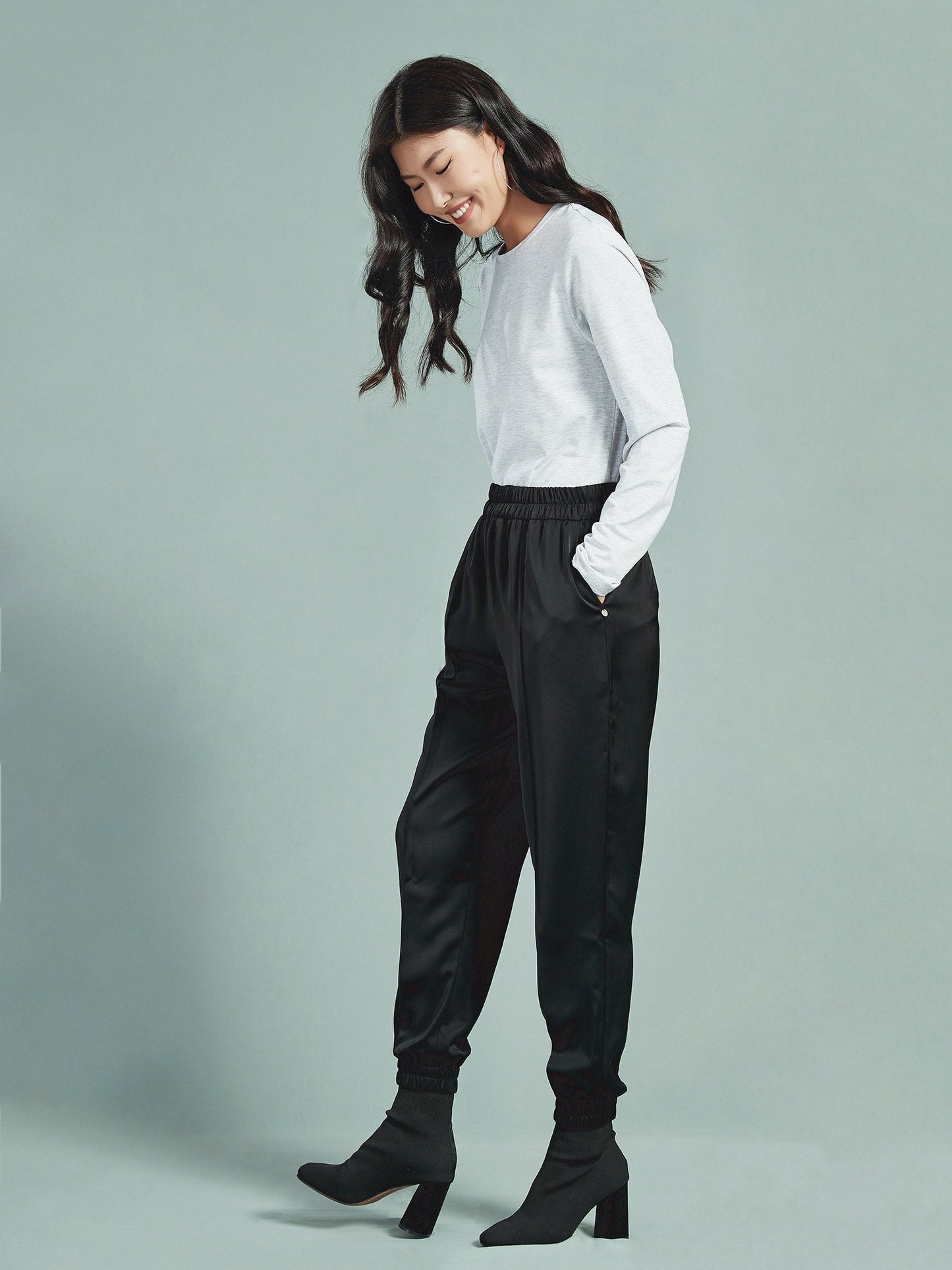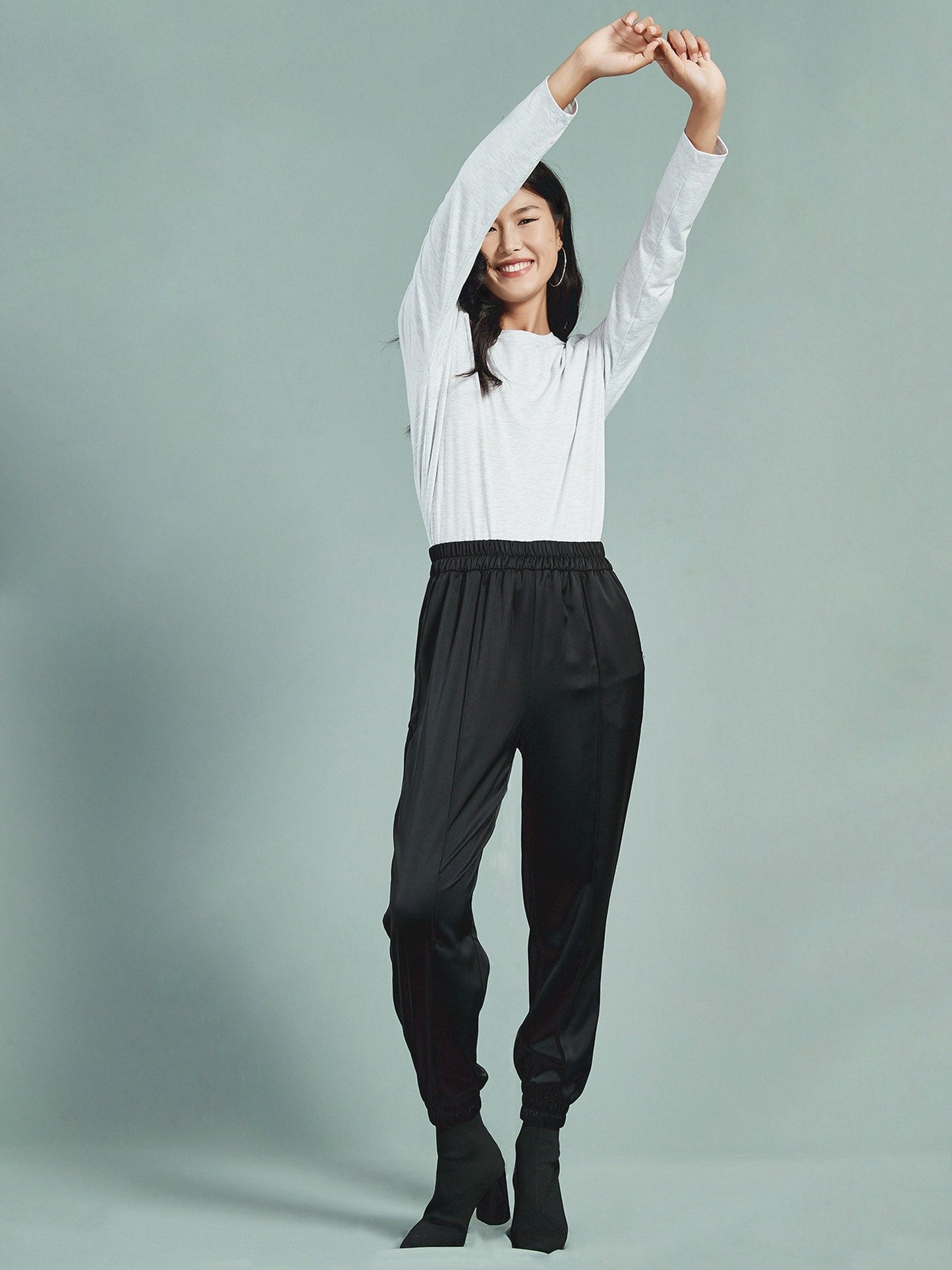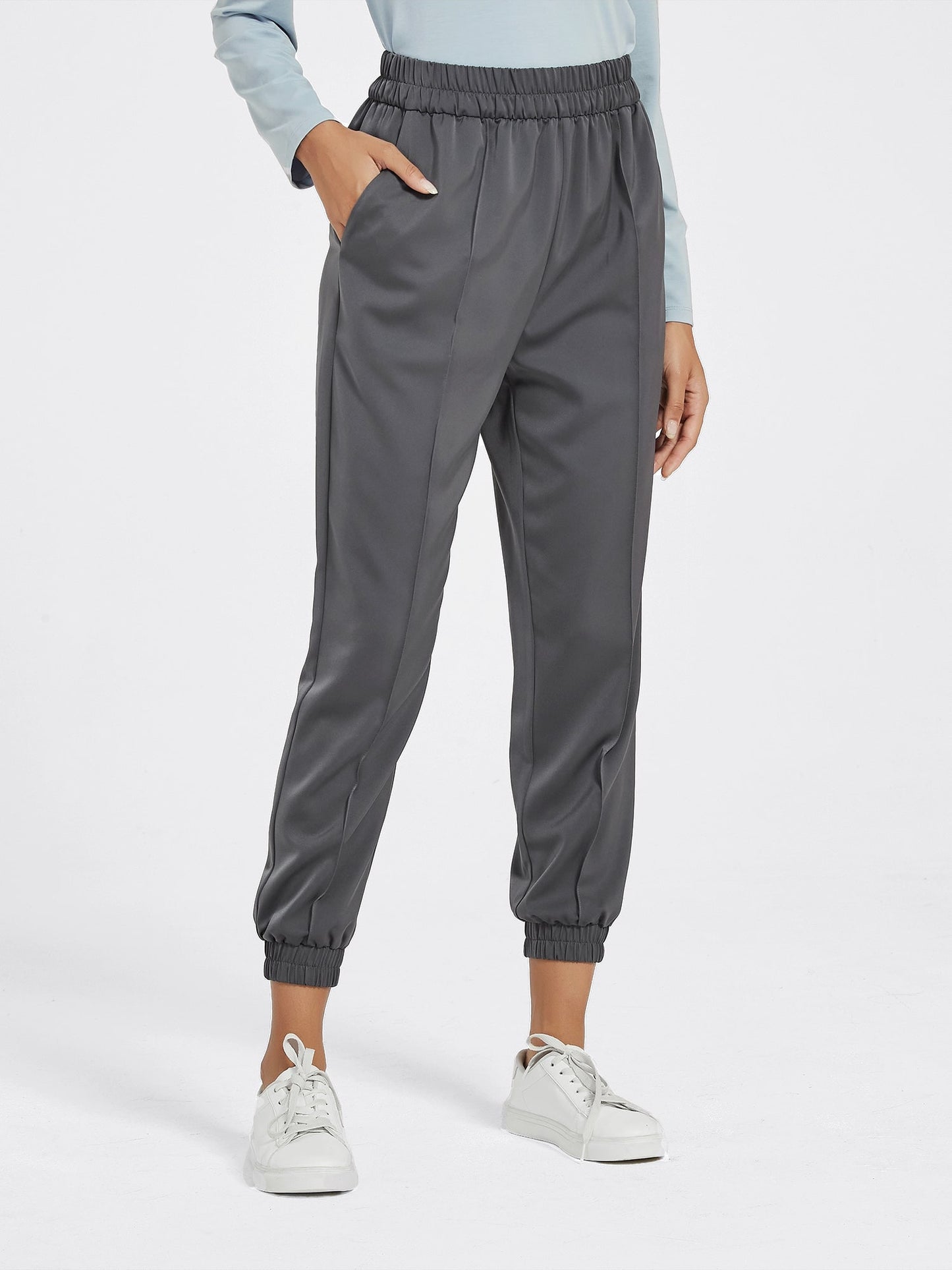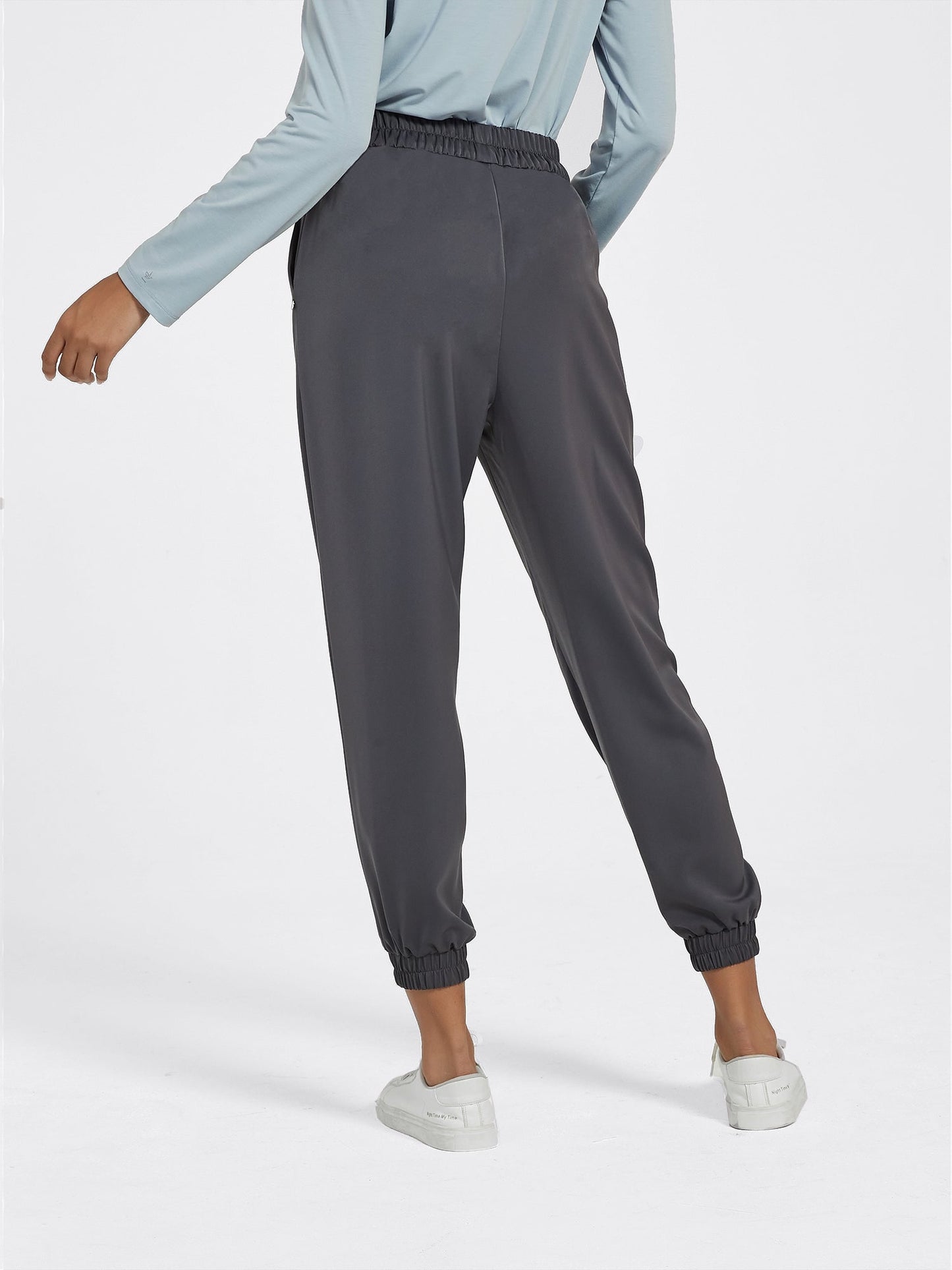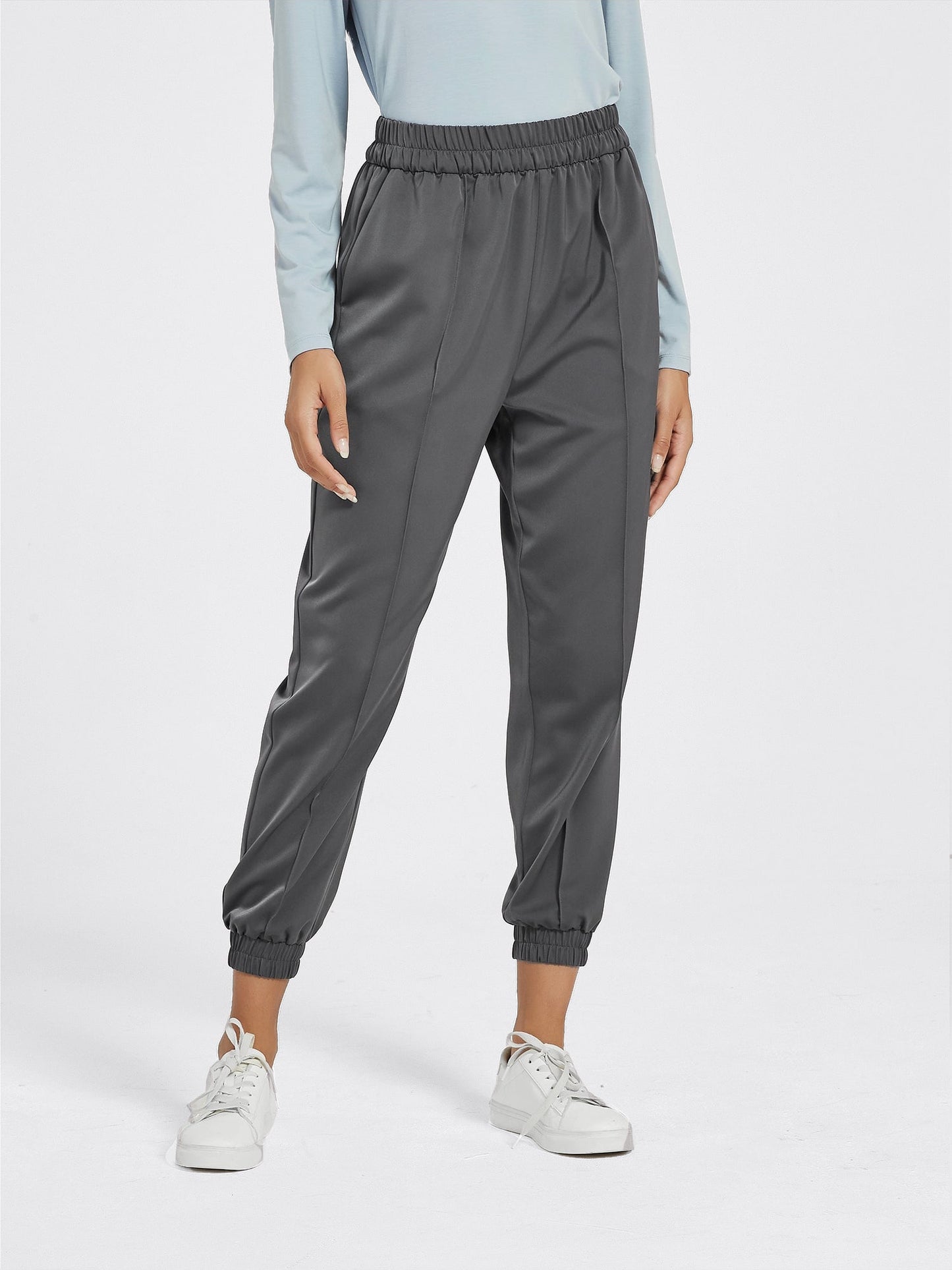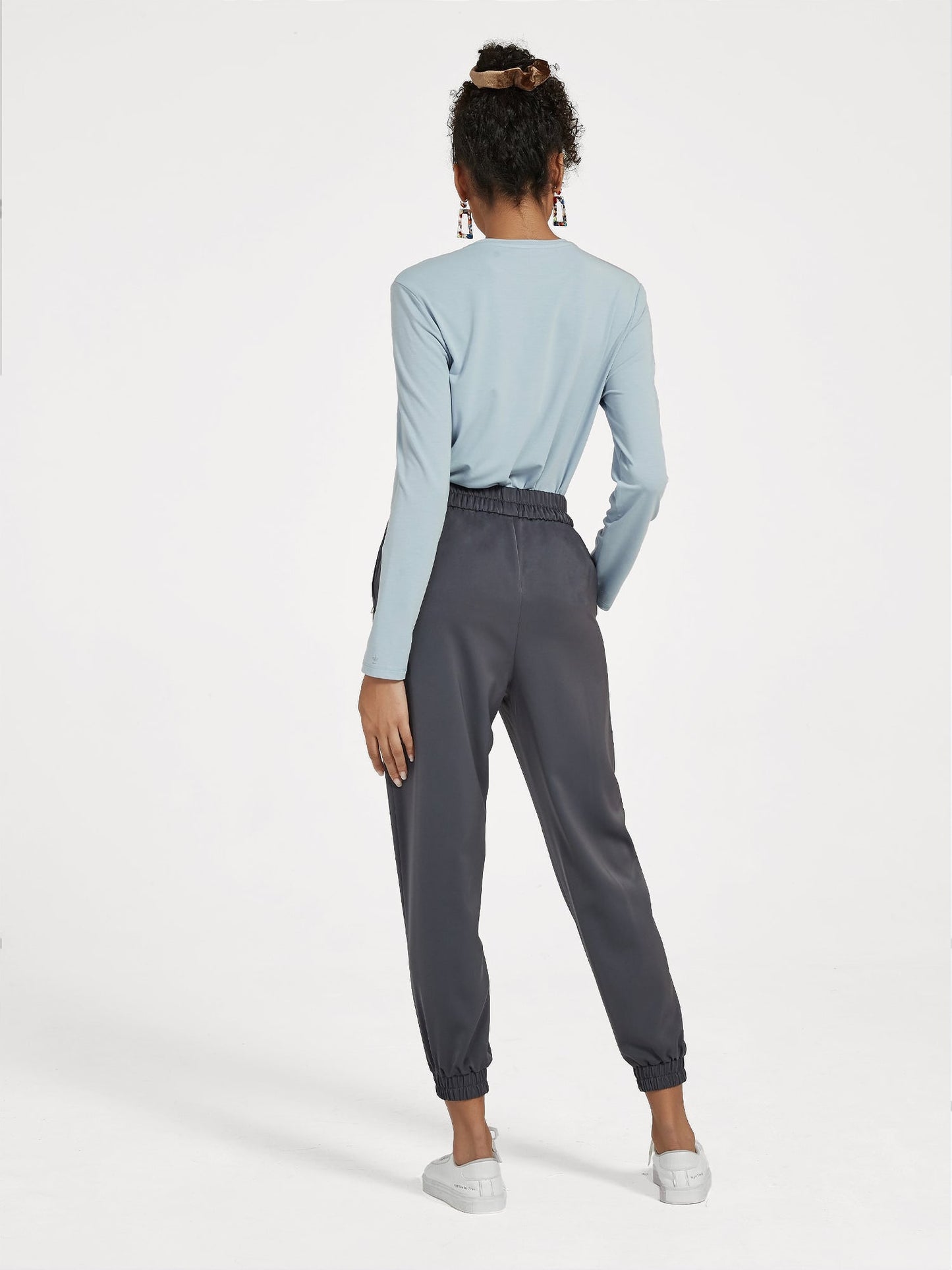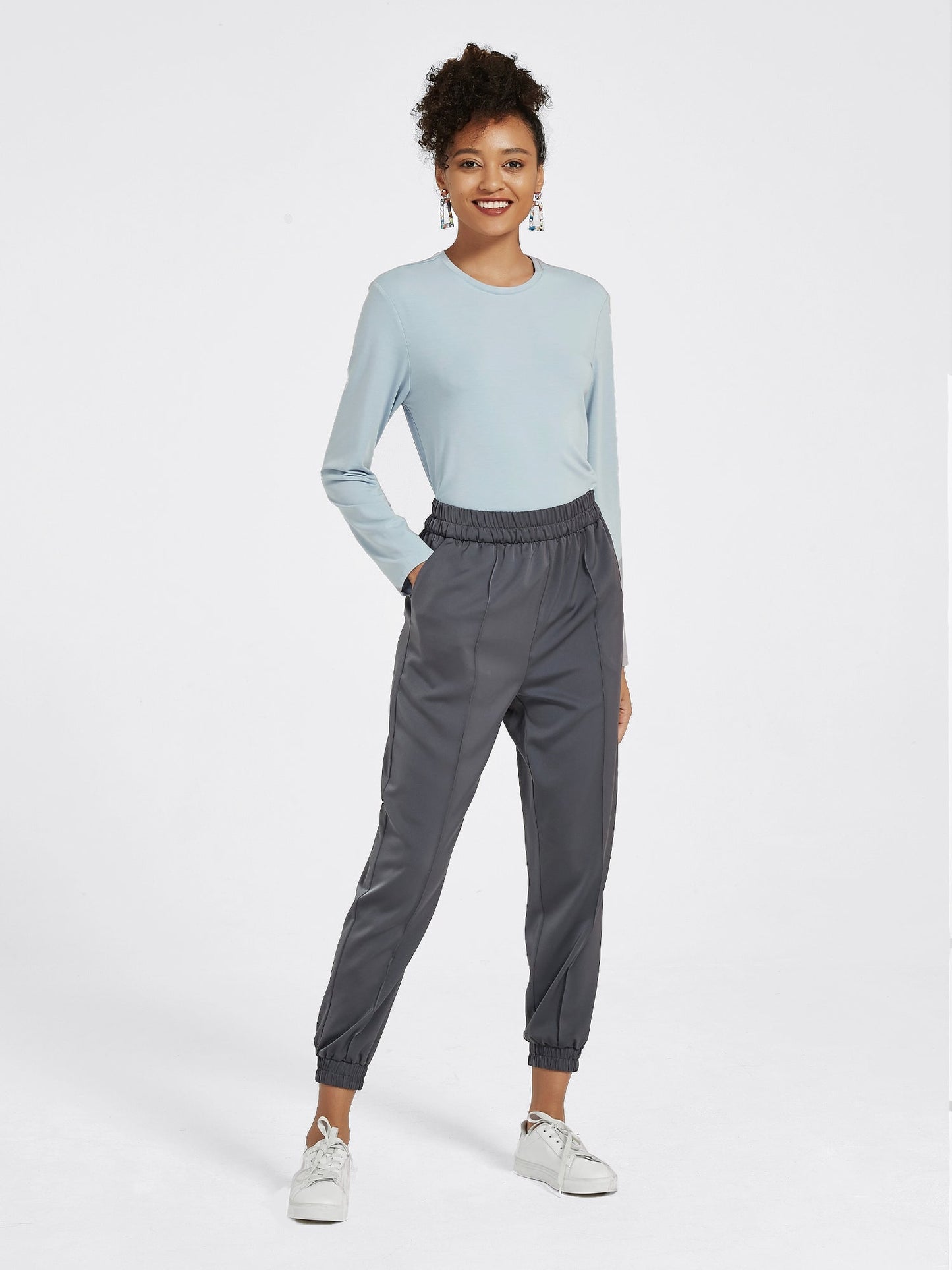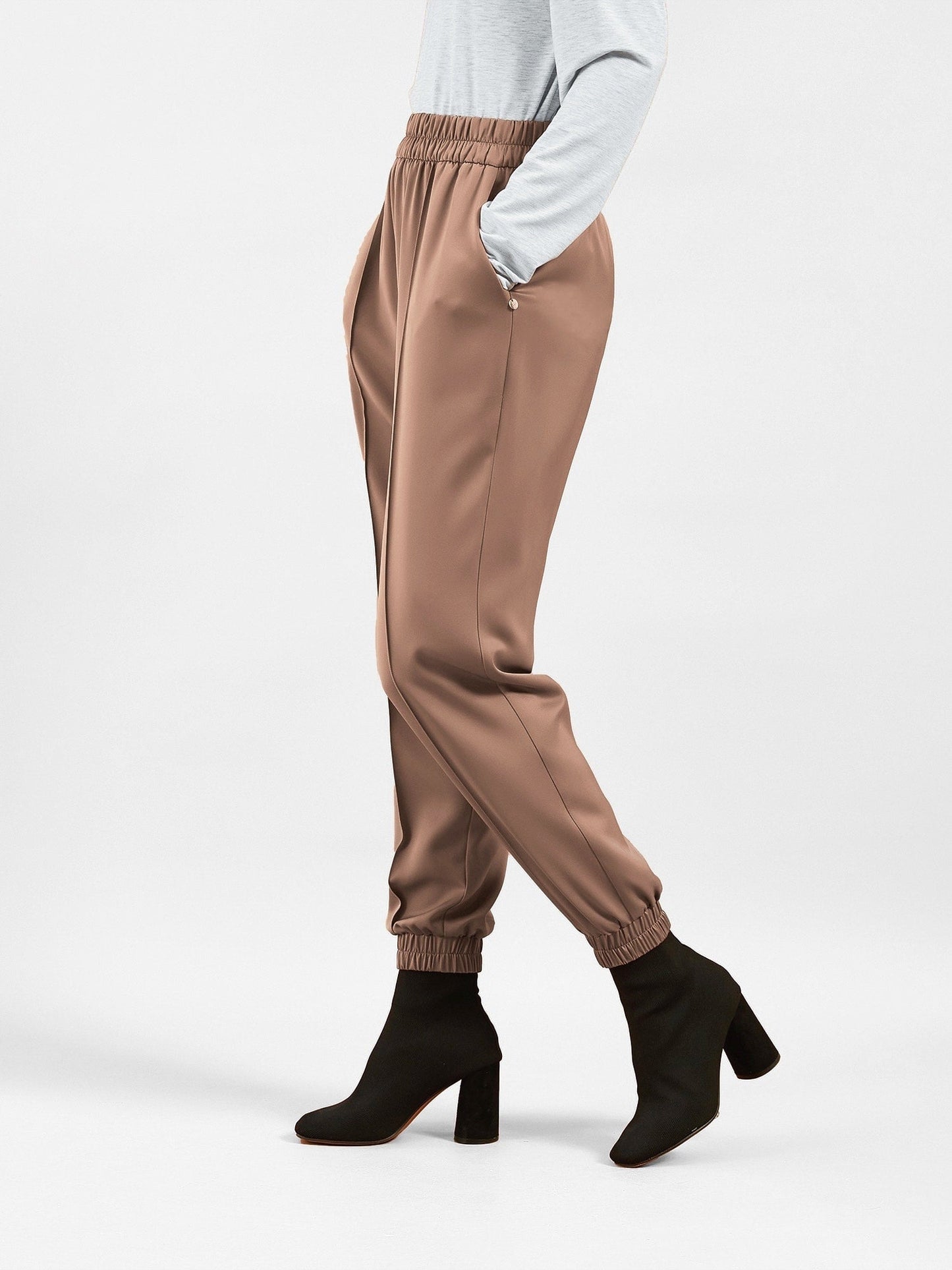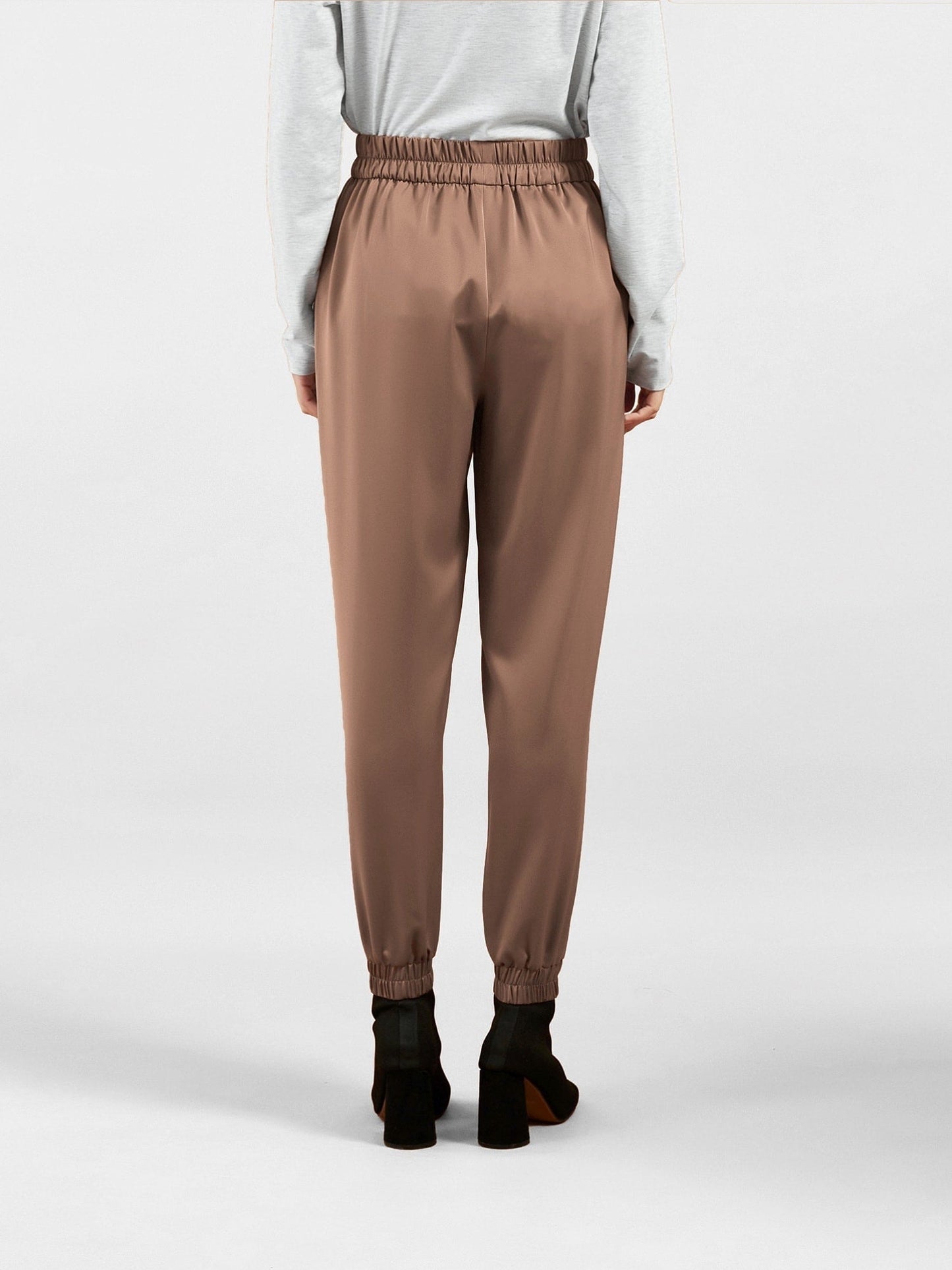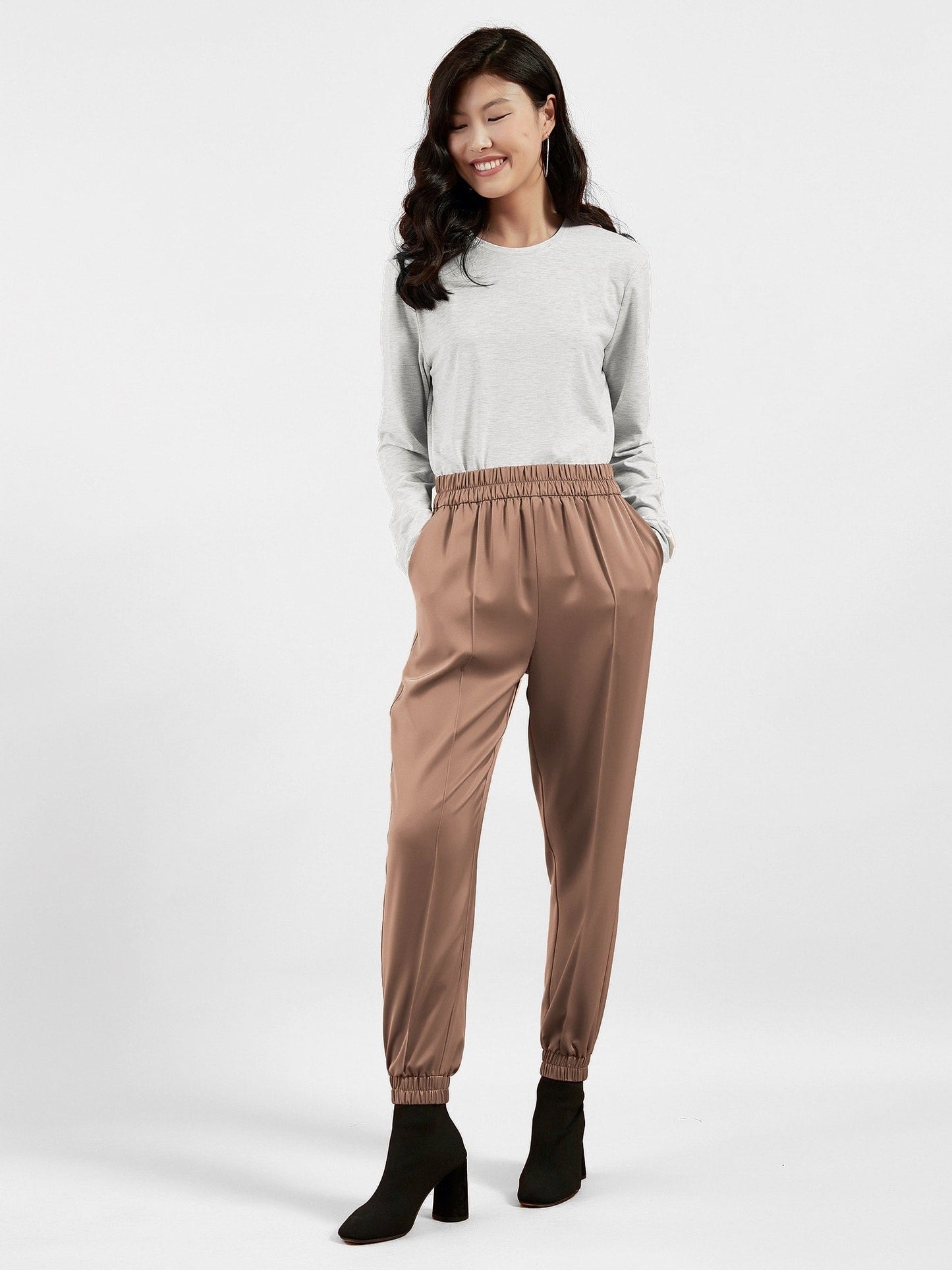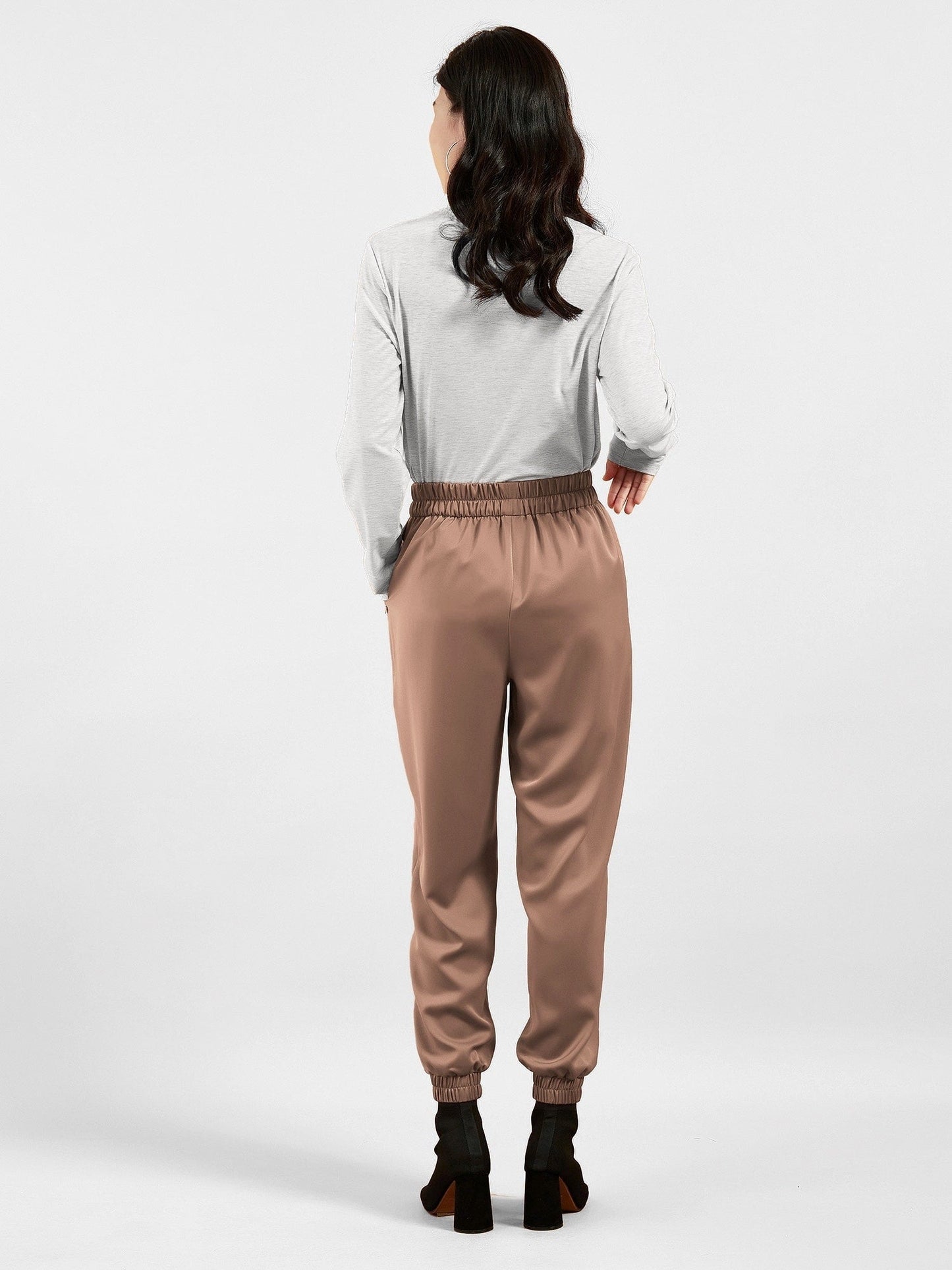 Soft, Smooth.
High-Waisted.
Versatile across occasions: at the comfort of your home, work, casual rendezvous, shopping, or your first vacation of the season ☼

Style: SHINE High-Waisted Satin Joggers with a Tailored Touch.
Fabric: 93% Polyester 7% Spandex

Model A: 5'8, wearing M
Model B: 5'10, wearing M

Wash & Care: Wash with like-colors, cold water. Put in the dryer and skip the iron. Dry with fabric softener.
Customized Size Check
Our personalized stylists will reach out to you post-purchase for your perfect fit. Be sure to check your emails so we can deliver your order!
✓ Free Shipping

For US Orders over $50 ~
✓ Returns + Exchanges

Consult our Stylist for Sizing Advice :)
Let's Talk Styling
Our Satin Jogger is best suited for ...
What Others Are Also Buying
Modern Cut
SuperrrSoft
Silky Smooth
Hello Waistline!
Oeko-Tex Standard Certified

No harmful substances / comfortably safe
People who bought this item also bought these items ~